Sites of Special Scientific Interest
Sites of Special Scientific Interest (SSSIs) are the best examples of our national heritage of wildlife habitats, geological features and landforms and are notified under the Wildlife and Countryside Act 1981 (as amended by the Countryside and Rights of Way Act 2000) by Natural England. There are 91 SSSI wholly or partly in County Durham.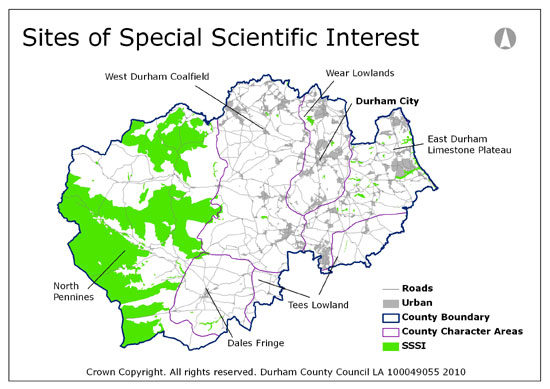 The County Council owns several SSSIs that are managed for nature conservation including Wingate Quarry Local Nature Reserve, Waldridge Fell Country Park, Pow Hill Country Park and land on the coast.
Further Information