North Pennines Area of Outstanding Natural Beauty
The North Pennines AONB, England's Last Wilderness, covers much of the west of County Durham together with parts of Northumberland and Cumbria. It encompasses extensive tracts of heather moorland and blanket bog, which at its most remote has a near wilderness quality, and settled pastoral dales.
The primary objective of designation as an AONB is "the conservation of the natural beauty of the landscape". In addition to its landscape value, the area is of considerable importance for its cultural heritage and biodiversity.
Substantial parts of the AONB are of national or international significance for their contribution to biodiversity.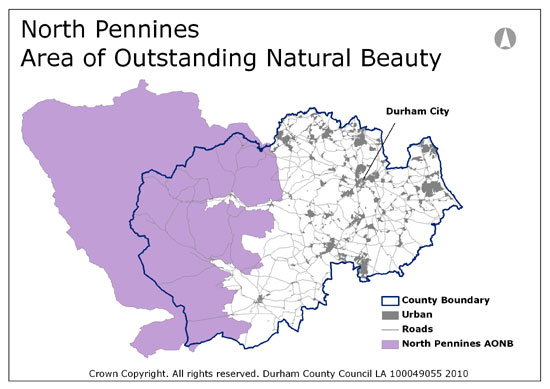 Further Information