Conservation Areas
Conservation Areas are areas of special architectural or historical interest that are designated by local authorities to preserve or enhance their character and appearance. There are 94 Conservation Areas in County Durham, ranging from urban market places and village greens to loose-knit dales villages, areas of well-preserved terraced housing, and historic parklands.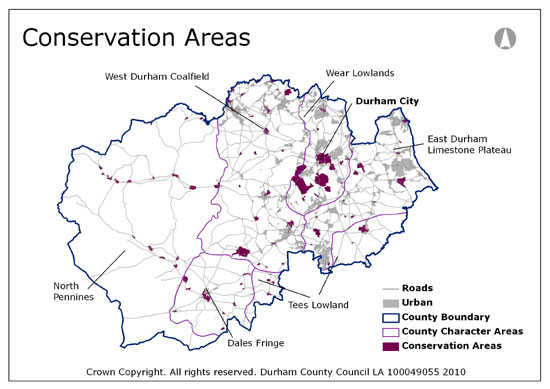 View an interactive map of Conservation Areas in County Durham
Note: the map shows Conservation Areas as updated on 30 November 2010. If you are in doubt about whether an area is within a Conservation Area, check with Durham County Council planning team.
Further Information